Are you a haulier company who wishes to work with us?
Ambrogio collaborates throughout Europe with a loyal network of hauliers, to whom it entrusts part of the road sections of its traffic.
Please do not hesitate to contact us if you are a haulier company and are interested in a partnership with us.
The opportunities we can offer you are:
traction of our semi-trailers both to and from Ambrogio terminals
national/international transportation with your own vehicles

The benefits of working with us:
short waiting times for collecting UTIs thanks to our own terminals which allow us a correct planning and a considerable operational flexibility
guaranteed payments made on time
daily work and potential for establishing long-term partnerships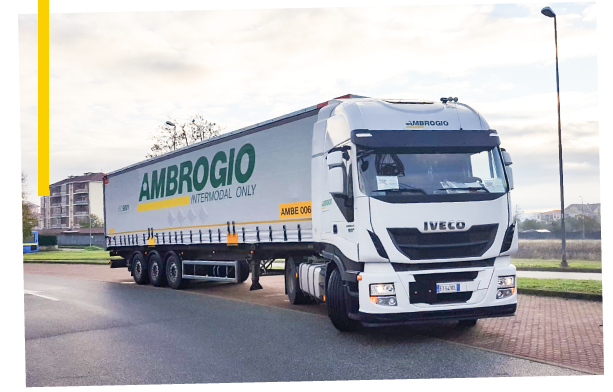 complete the form for a potential partnership