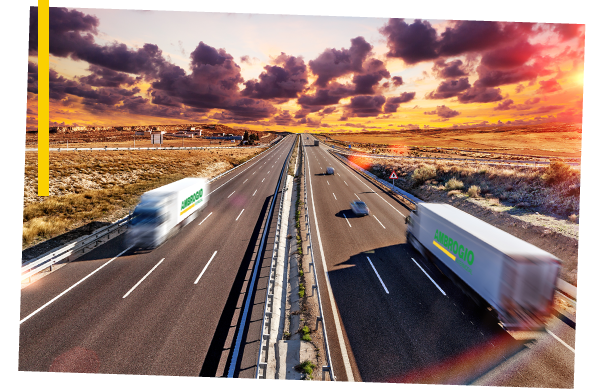 As your reliable transport partner, for all European destinations which are not served directly by the private intermodal network, Ambrogio provides you with a dedicated freight forwarding division and benefits from the cooperation with main european road hauliers.
Whether you ship full loads just a few times a year or several times a day, we can offer you the solution which best suits your requirements, working with a network of selected partners located across Europe to provide you with the best response and processing times.
Ambrogio schedules your transportation by road throughout Europe by using an international partner network offering solutions for:
FULL TRUCK LOADS
LTL/GROUPAGE
The process of identifying your needs includes much more than merely offering you a price and therefore just a simple pick-up and delivery service.
By gathering the needs of all our customers and studying the most appropriate freight forwarding solutions, we can align your national and international transportation needs by optimizing your loads flows with sustainable strategies even when market priorities change.
We always find the correct way to facilitate freight transportation and to support your commercial requirements.
We make both the transportation process and your task easier thanks to the assistance of our dedicated freight forwarding team who analyse your needs and assess the alternatives, so that you are always offered the best possible solution and the most cost-effective price.
We find solutions to all of your needs via our large pool of monitored, reliable and ever-expanding team of carriers.
We manage the costs properly and are flexible enough to adapt to the constantly evolving market.
Our team will contact you within 24 hours from your request (MON-FRI, from 8:30 am to 5:30 pm).
Contact us now for a quote for any European route: