Terminal services for every requirement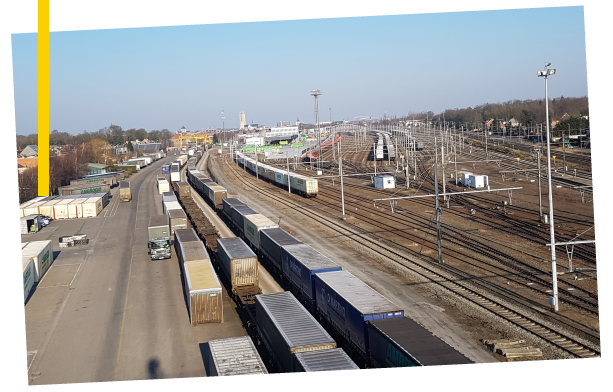 We offer customised terminal services in our private terminals located in:
Candiolo (Italy)
Le Boulou (France)
Mouguerre (France)
Our terminals are managed in full operating autonomy and are equipped with modern equipment; they are in fact equipped with the most advanced technology to ensure ever high levels of performance and both a safe and efficient service. Gantry cranes, locomotives, rail tracks with a minimum of 300 meters and latest generation of reach stacker are available.

What are the Ambrogio terminal services able to offer?
Our terminal services have been designed to allow combined transportation in a quality space.
They include:
Handling of UTI, Isotank, Bulk and Silo
Storage
Management of full trains

Why should you choose Ambrogio terminal services?
Various benefits are possible thanks to our terminal services:
Safe and modern terminals
Compliance with international standards
Customised solutions
Competitive prices
A team of professionals at your disposal
Terminal services: the Ambrogio Group is able to satisfy your needs in its own premises.
Contact us now for a customised quote!