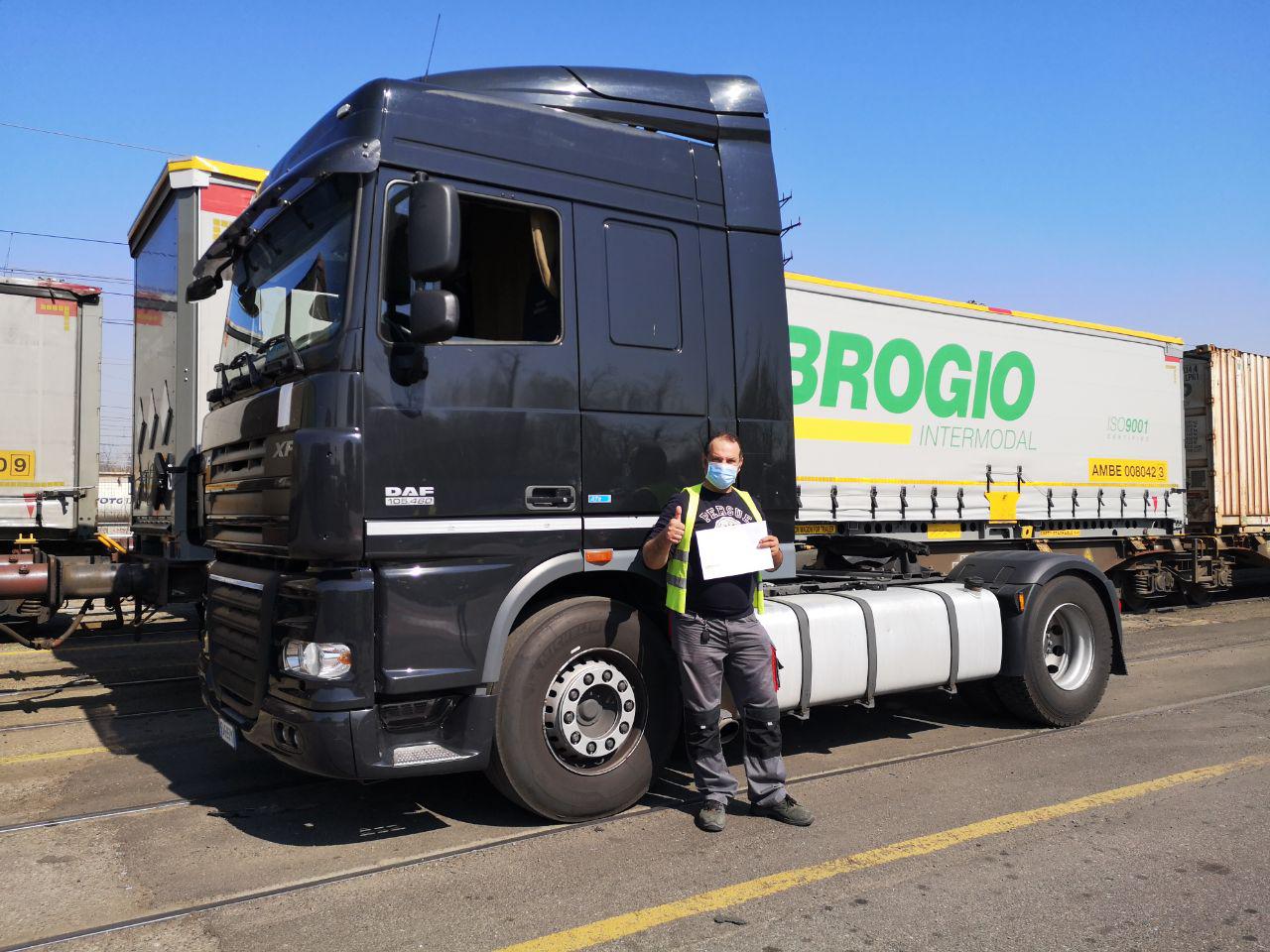 07-04-2020
THE "TRACKER OF THE MONTH" COMPETITION GOES ON!
–
"Tracker of the month" competition 
Despite all challenges created by the Covid-19 emergency in recent weeks, our trucking partners continued to use the "Ambrogio Track & Trace" app every day. The use of the app helps us a lot for an efficient work planning and allows our customers to receive useful information about their loads' status and positioning.
We congratulate all drivers for their commitment and their precision in using the app. The "Tracker of the month" competition, which rewards each month the trucking partner in Italy who achieves the best performance in using our app, goes on and has a new winner for the month of March: Tanase Adrien.
Congratulations Adrien and keep up the good work!
***
More info about the "Ambrogio Track & Trace" app:
Available in 11 languages
User-friendly
Android and iOS devices
Low data and battery consumption
Pre-defined data sending frequency