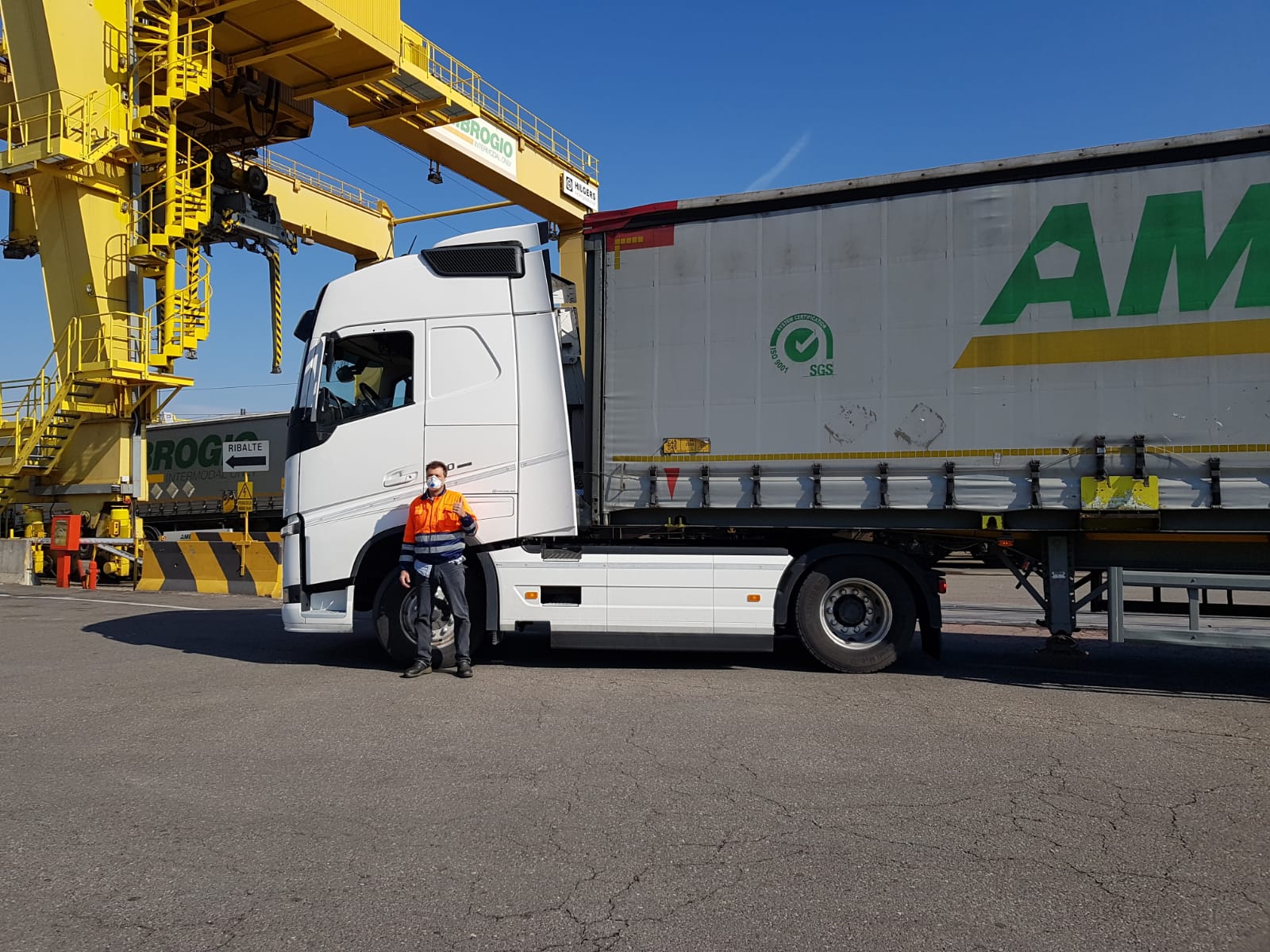 16-03-2020
THANKS TO OUR PEOPLE AND ALL TRUCK DRIVERS 
–
We would like to thank our people and all truck drivers who are in the field to assure the continuity of the transportation service in this difficult moment. The global health emergency is worsening day by day and unfortunately we are not yet close to an end.
Here at Ambrogio we are continuing to work and our intermodal network across Europe is fully operational. We have reorganized our teams in order to reduce the physical presence both in the offices and on the terminals and adopted strict safety measures to reduce the risks as much as possible.
Thank you all for following these measures and for your strong commitment.