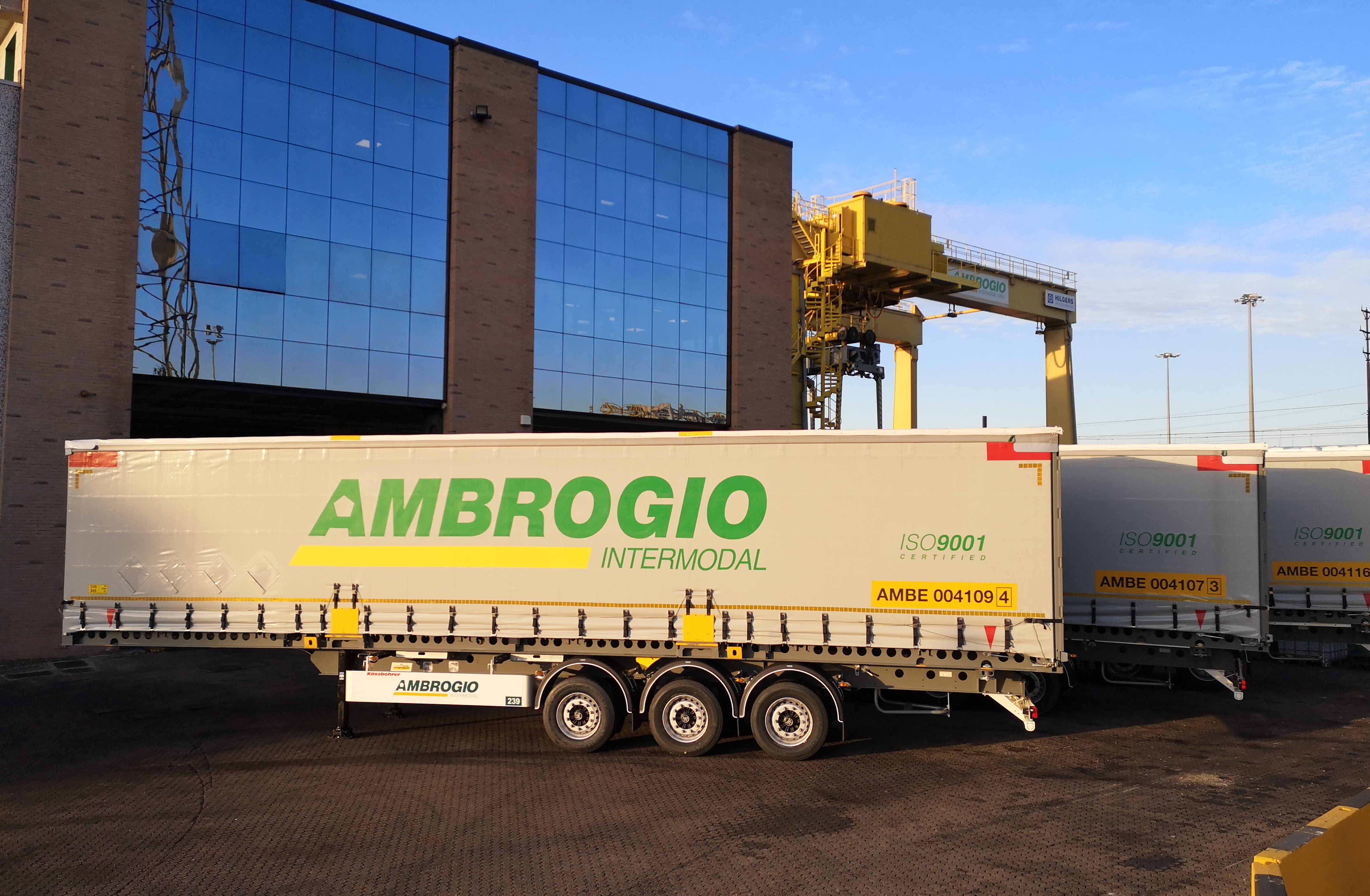 23-01-2020
STARTING THE NEW YEAR WITH NEW INTERMODAL EQUIPMENT!
–
The delivery of newly built equipment started at the beginning of January 2020: 45 multimodal chassis that can load several types of units (swap bodies, box containers, reefers); 30 innovative swap bodies for the transportation of coils; 15 light swap bodies, among the lightest on the market (3,900 kg tare weight).
This material was built in Turkey by the German supplier Kässbohrer, a long-standing partner of Ambrogio since 1991. The delivery will be completed by March 2020.
Article on ITJ – International Transport Journal: link