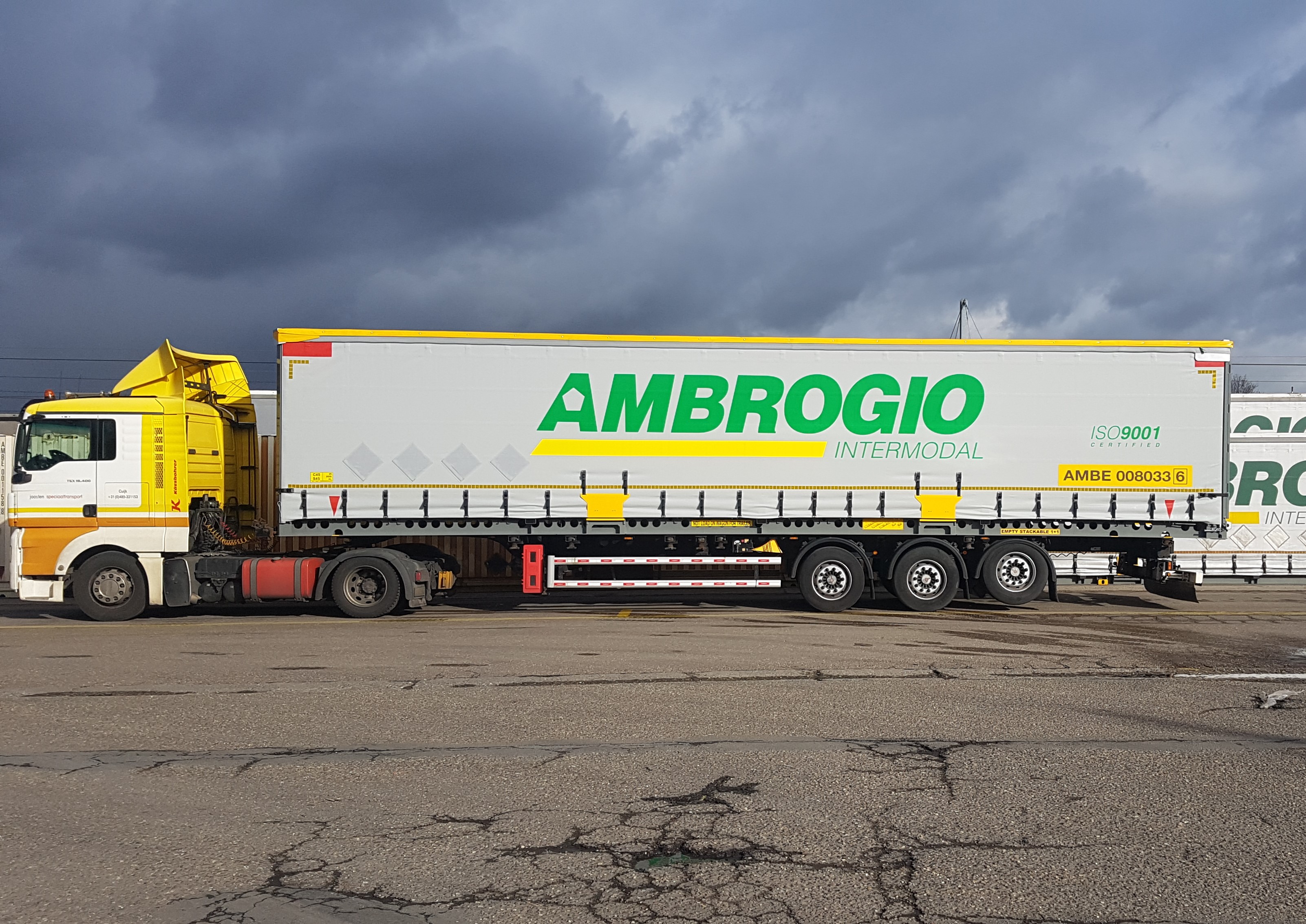 07-02-2020
SHIP2SHORE: "AMBROGIO PLACED A NEW ORDER WITH KÄSSBOHRER"
–
Article published on Ship2Shore:
The Gallarate-based company, specialized in international combined transport, placed a new order (for 45 units) with the German manufacturer
Ambrogio Intermodal confirmed to S2S that it placed an order with the German manufacturer Kässbohrer for 30 45' swap bodies to transport coils, plus 15 multimodal chassis that can load several types of units (from the swap bodies to containers, boxes and reefers).
Group Marketing Executive Giulia Ambrogio explained that the swap bodies transporting coils will be "equipped with wells to transport coils in safety up to 280 quintals" and, if necessary, "they can also transport pallets (up to 34)". They are already being delivered to the company's terminal in Mechelen (Belgium), since they will mainly be used for traffics between Benelux and Northern Italy.
To read the full article: link
Swap body for the transport of coils: