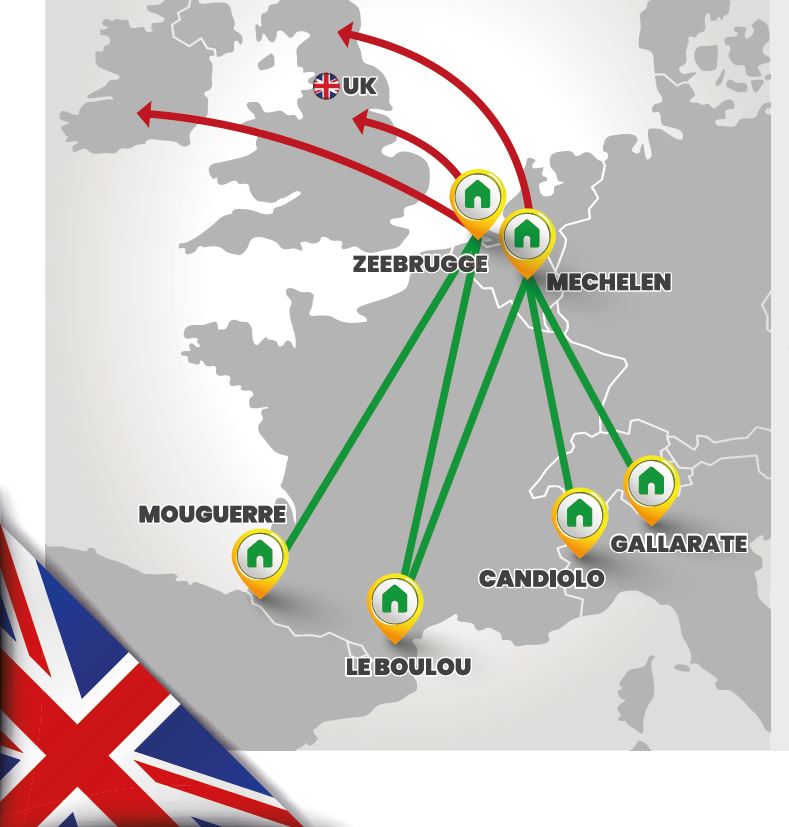 16-02-2021
NEED TO SHIP YOUR GOODS TO THE UK? WE TAKE CARE OF IT!
–
Great Britain is no longer part of the European Union and since January 1st 2021 goods are subject to customs controls and practices.
Ambrogio Intermodal offers its expertise to provide you with a door-to-door transportation service from European Union countries to UK and Ireland. Our road-rail-ferry intermodal service allows to guarantee the continuity of your commercial flows, without the risk of shutdowns.
Download the flyer to discover more about our service: FLYER