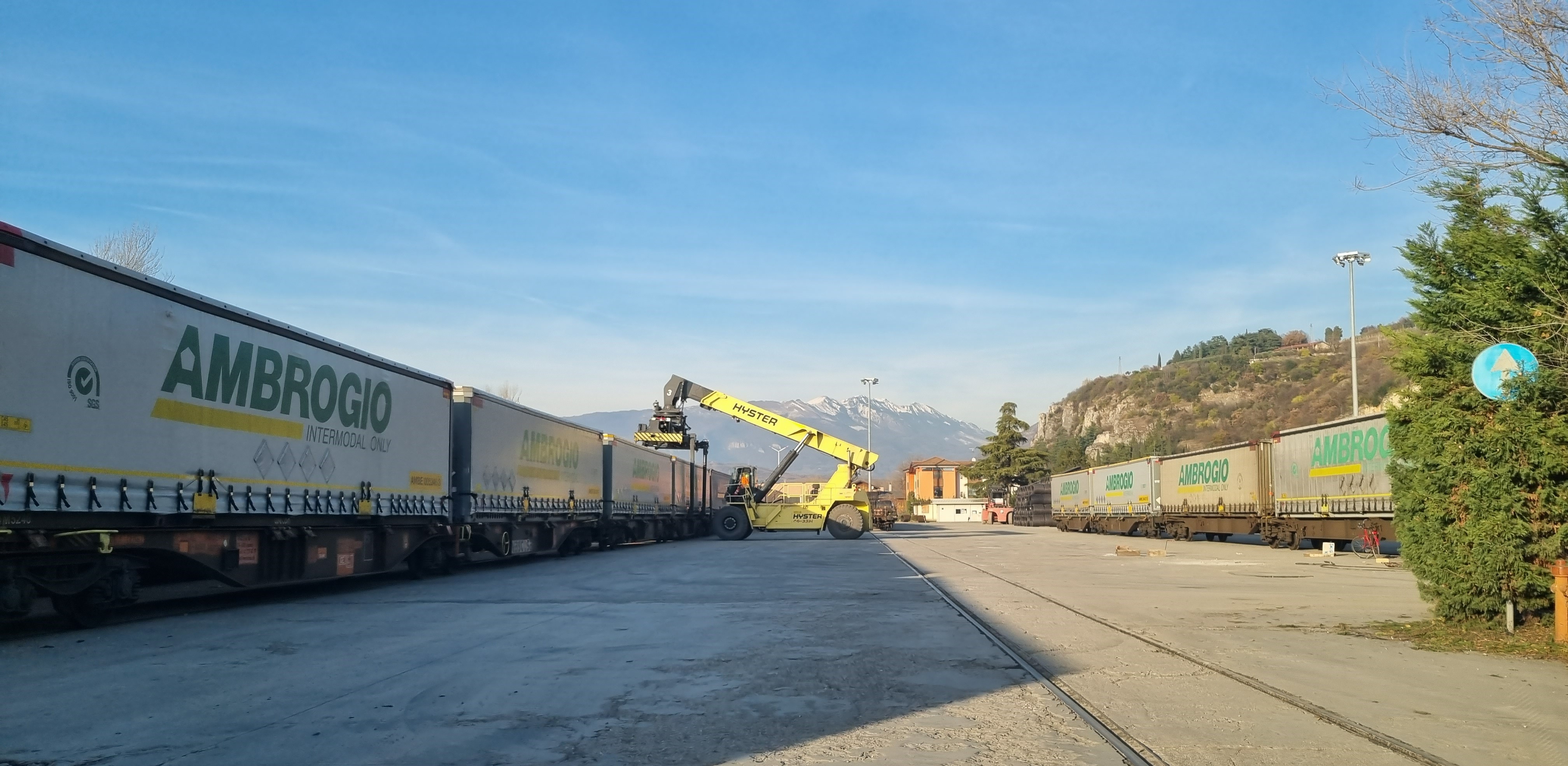 08-02-2022
GREAT SUCCESS FOR THE DOMEGLIARA-NEUSS CONNECTION: FREQUENCY INCREASE TO 3 DEPARTURES PER WEEK
–
In the summer of 2020, despite the pandemic, Ambrogio Intermodal launched its first intermodal transport service via the Brenner line, linking the terminals of Domegliara (Verona) and Neuss in Germany. This new connection – initially covered by two trains a week – has allowed to extend its regional coverage and to increase the transport capacity to and from North-East Italy to the Ruhr area and to eastern Netherlands and Belgium.
This choice has proved successful and the company has increased to three the number of trains departing in both directions each week.
"The frequency increase of Domegliara-Neuss service", explains Pieralberto Vecchi, CEO of Ambrogio Intermodal, "is our response to the growing demand for intermodal transport, but above all to the need to guarantee our customers a flexible, high quality and environmentally friendly service, significantly reducing CO2 emissions. With this connection, we concretely contribute to environmental protection by removing a total of 10,000 trucks a year from the Brenner Pass".
Contacts:
Sales team Italy: commercial.ga@ambrogiointermodal.com – Tel. +39.0331.707500
Sales team Germany: commercial.de@ambrogiointermodal.com – Tel. +49.2131.92370