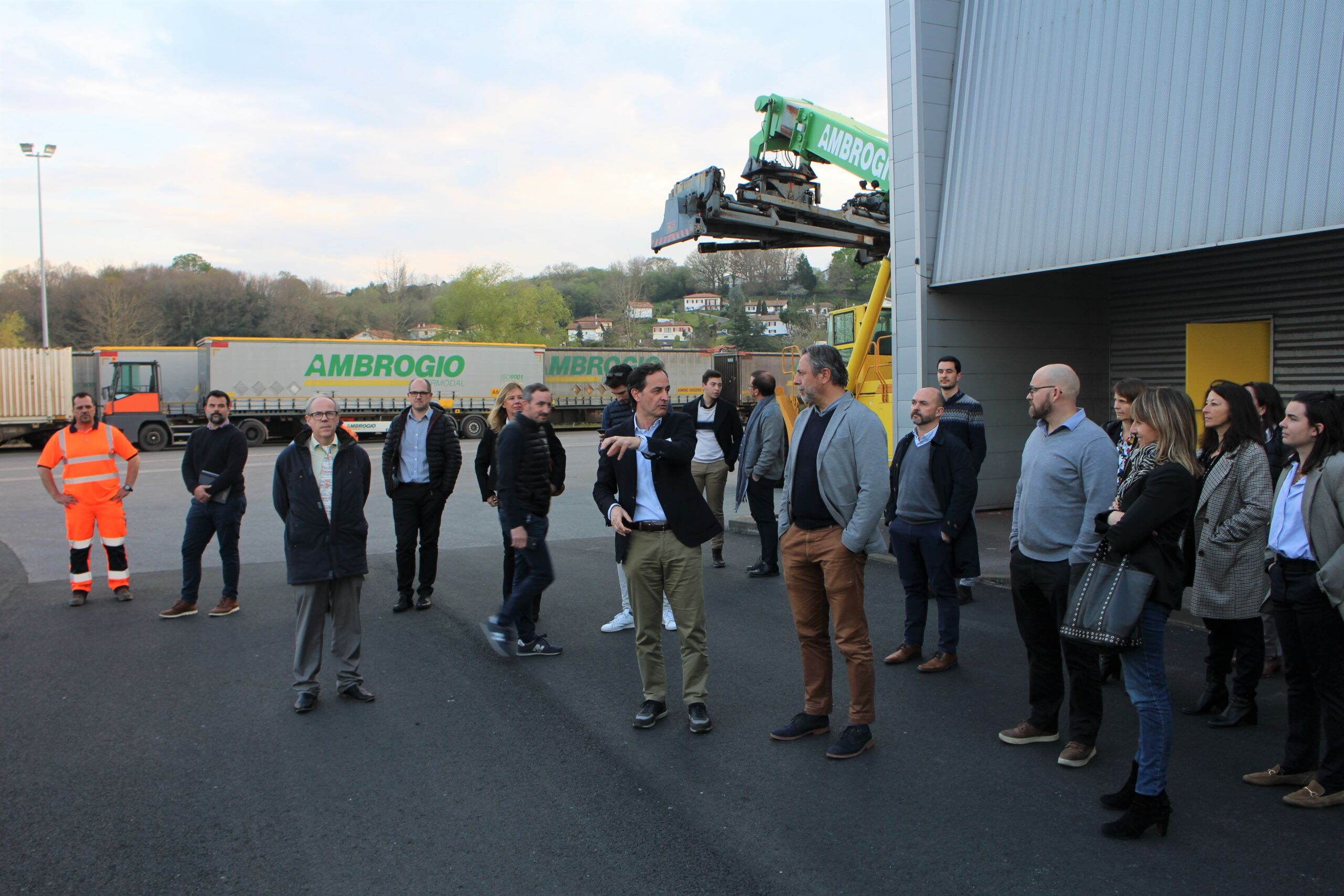 29-03-2022
CLIPER VISIT TO OUR TERMINAL IN MOUGUERRE
–
On March 24th, Ambrogio Intermodal had the pleasure of receiving the Cliper Club of Bayonne Port at its terminal in Mouguerre.
The special occasion was the presentation of the development project of CEF (Centre Européen de Fret), one of the major logistics areas of Nouvelle Aquitaine region, where Ambrogio is installed since 2003. The expansion project, which includes both public and private investments, aims at increasing the movement of goods by rail. The expansion of Ambrogio Intermodal and Novatrans facilities will be operational in 2024 and 2025.
Nearly 100 people attended the event, showing the great desire to get together in person after almost two years of forced absence due to pandemic. Alberto Ambrogio, General Manager of Ambrogio S.A., had the opportunity to show how intermodal transport works and explain its advantages compared to road transport.
For more information: