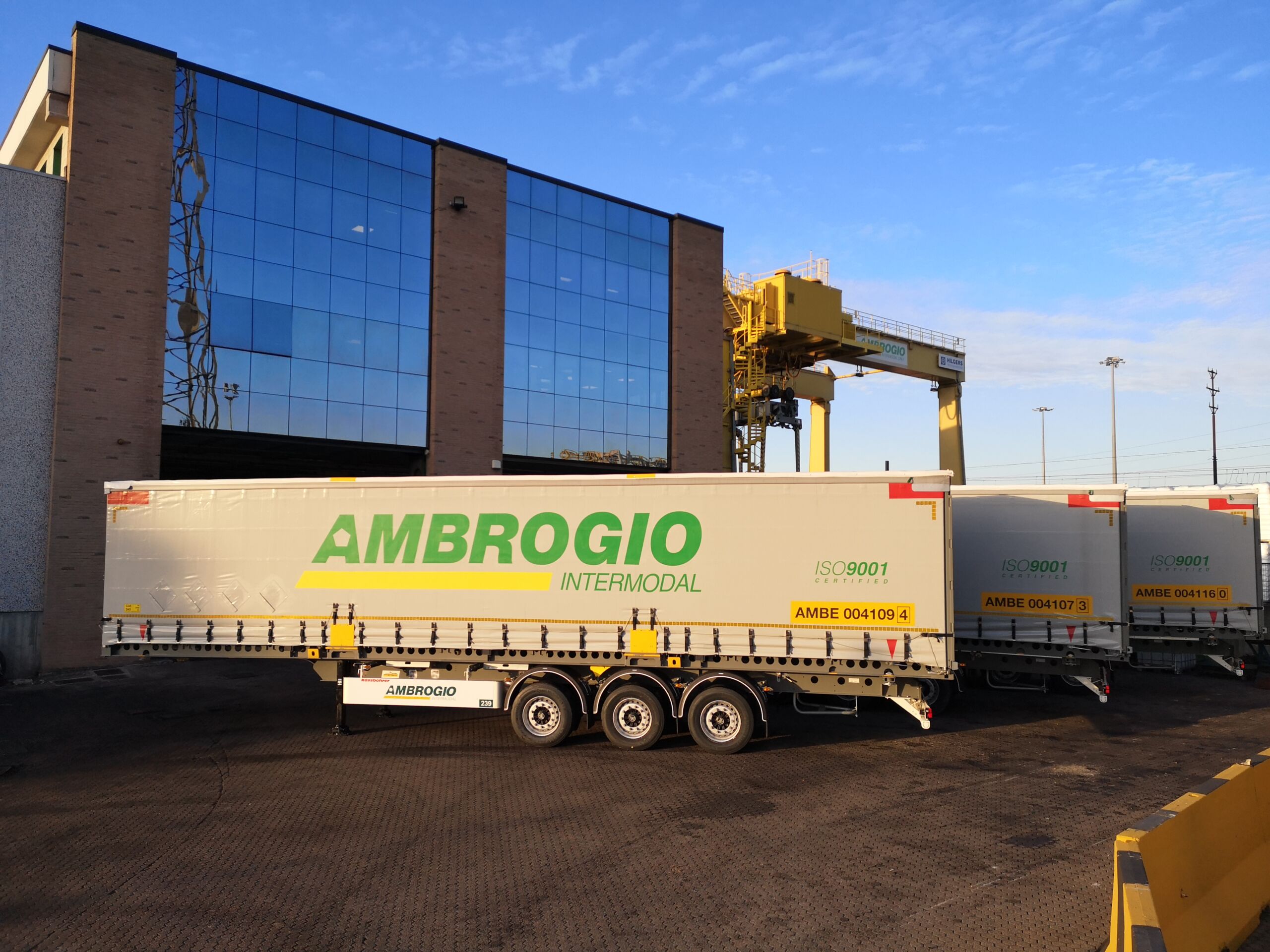 27-08-2020
AMBROGIO AND KÄSSBOHRER: NEW INVESTMENT OF 280 UNITS
–
Ambrogio Intermodal continues its investment policy in new intermodal equipment, to assure flexible and efficient transportation services to its customers. For this new order, Ambrogio decided to cooperate once again with the German manufacturer Kässbohrer, long-standing partner since 1991. The order concerns 280 units:
200 "Light" swap bodies
80 chassis 
which brings the total investments in Kässbohrer units, over the last 3 years, to more than 500 vehicles.
To read Kässbohrer press release: PDF