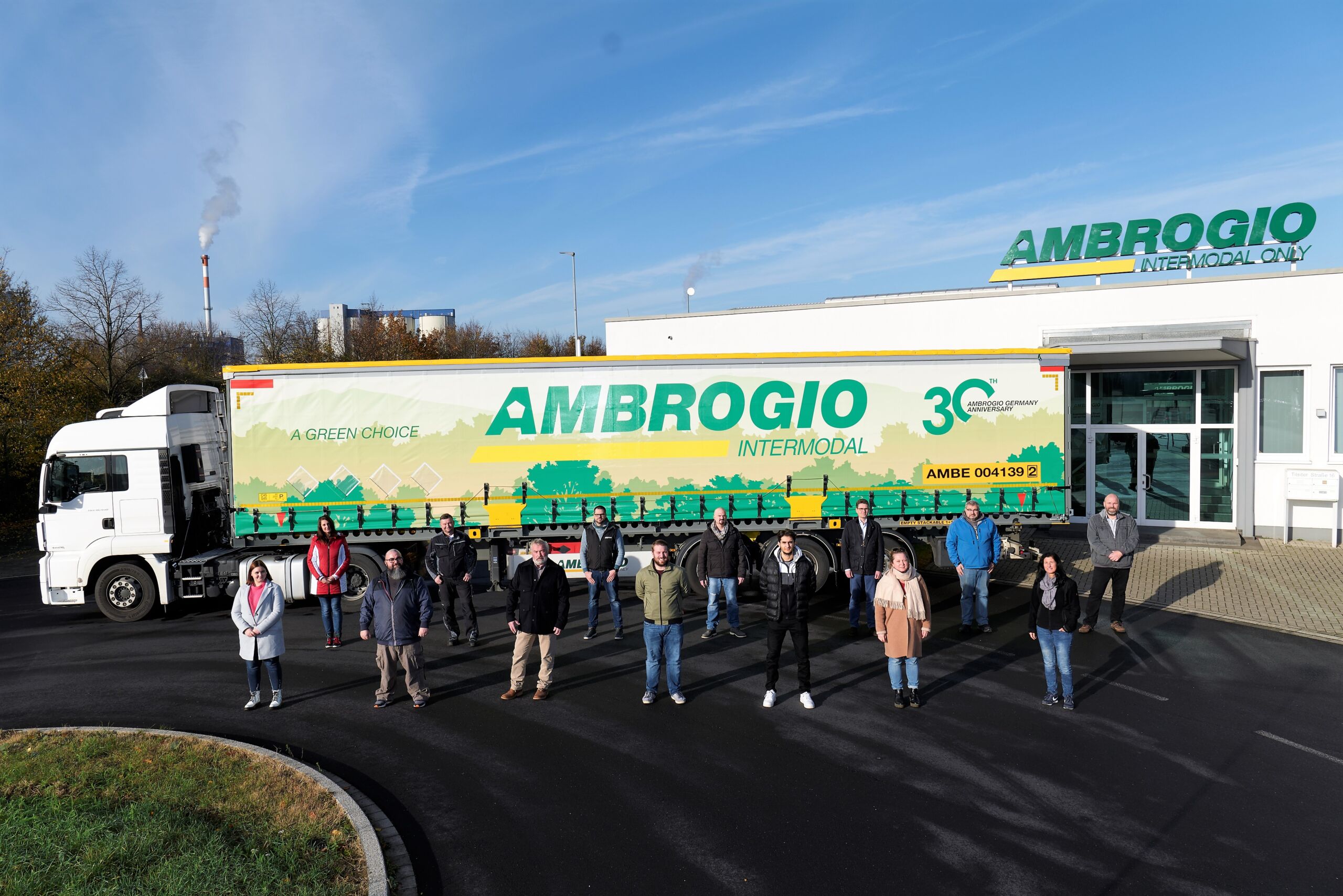 26-11-2020
30TH ANNIVERSARY OF AMBROGIO GERMANY!
–
Ambrogio Germany was founded in October 1990, shortly after the German reunification following the Fall of the Berlin Wall. Based in Cologne for a short period, our office moved to the harbour area of Neuss, close to Neuss Trimodal Terminal, where Ambrogio Group is 30% shareholder.
Our local team in Neuss counts today 20 members with international background.
For over thirty years, Ambrogio Germany has been providing rail-road combined transport services between Neuss and Gallarate terminal in Northern Italy. With the launch of a new intermodal service from Neuss to the Verona area in June of this year, we were able to take a further step forward and enlarge our geographical scope in North-Eastern Italy. The environmental friendliness of our transport solutions, allowing to reduce 60% of CO2 emissions compared to road transport, has never been as important as in these times and this strongly motivates us for the future.
To celebrate the 30th anniversary of Ambrogio Germany, we have decided to donate 300 trees to be planted in the natural region of Eifel, not far from Neuss, in the spring of next year. For this occasion, five swap bodies have been customized with a special design and will now operate in our European network.
A special thanks to our valued customers for their continued trust and cooperation, which goes on in these increasingly challenging times. We look forward to a common intermodal future and enriching cooperation!
Download: Plant-My-Tree® certificate