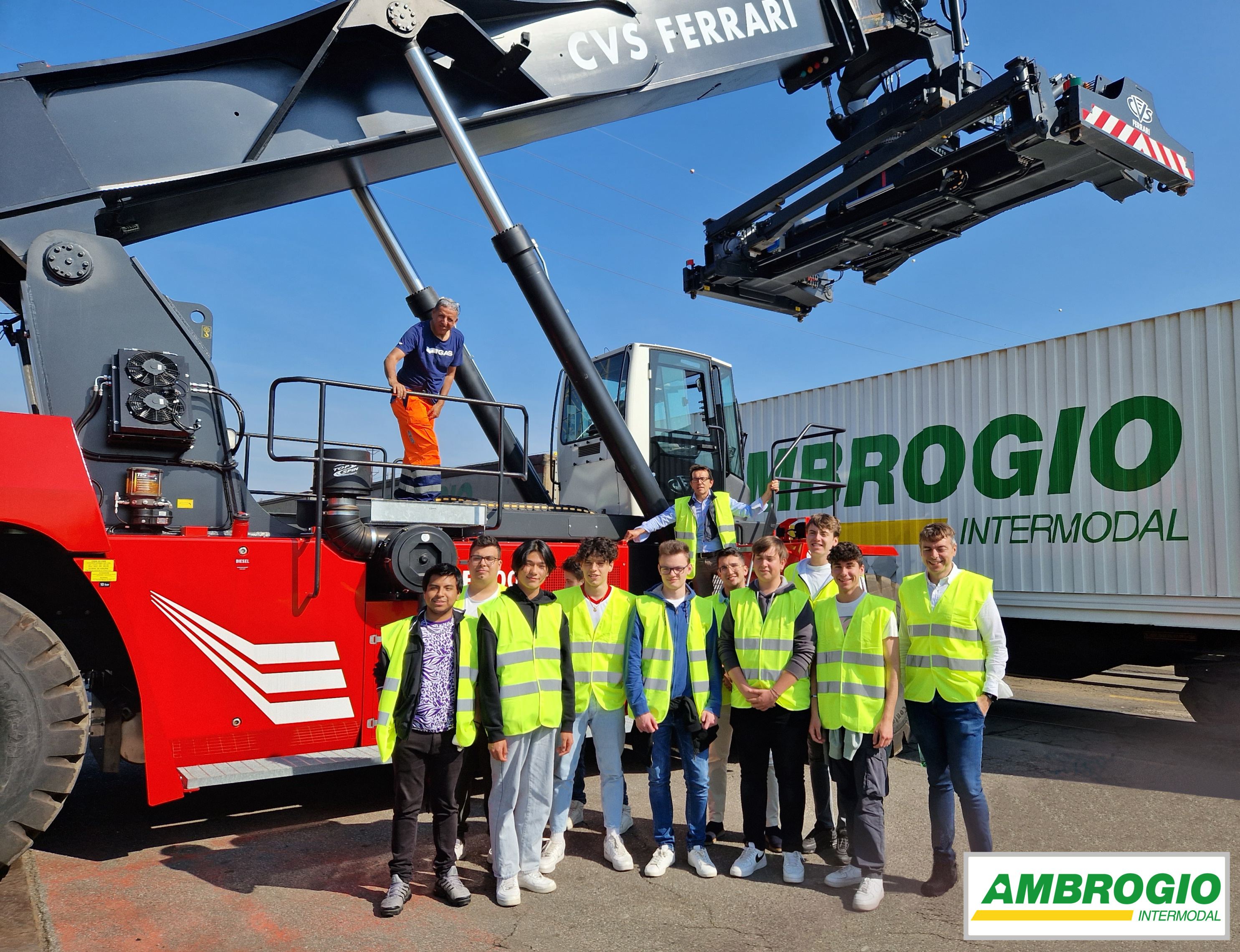 19-05-2022
STUDENTS VISIT TO GALLARATE TERMINAL
–
Last week Ambrogio Intermodal had the pleasure of welcoming final year students from the Sobrero Technical Institute in Casale Monferrato (Piedmont) to its terminal in Gallarate.
After an initial theoretical part on freight transport in Europe, with a focus on combined transport and its environmental benefits, the visit continued with a tour of the terminal. The students were able to discover how loading units are transferred from trucks to trains and vice versa, observing gantry crane and a reach stacker in action. They were also able to see up close for the first time the various types of equipment used, from 90 feet railway wagons to swap bodies and container boxes, including 'light' swap bodies that allow to increase the payload and reefer boxes for temperature control.
It was an opportunity for these young students, who are about to start their career in the logistics sector, to immerse themselves in the intermodal world for a day!