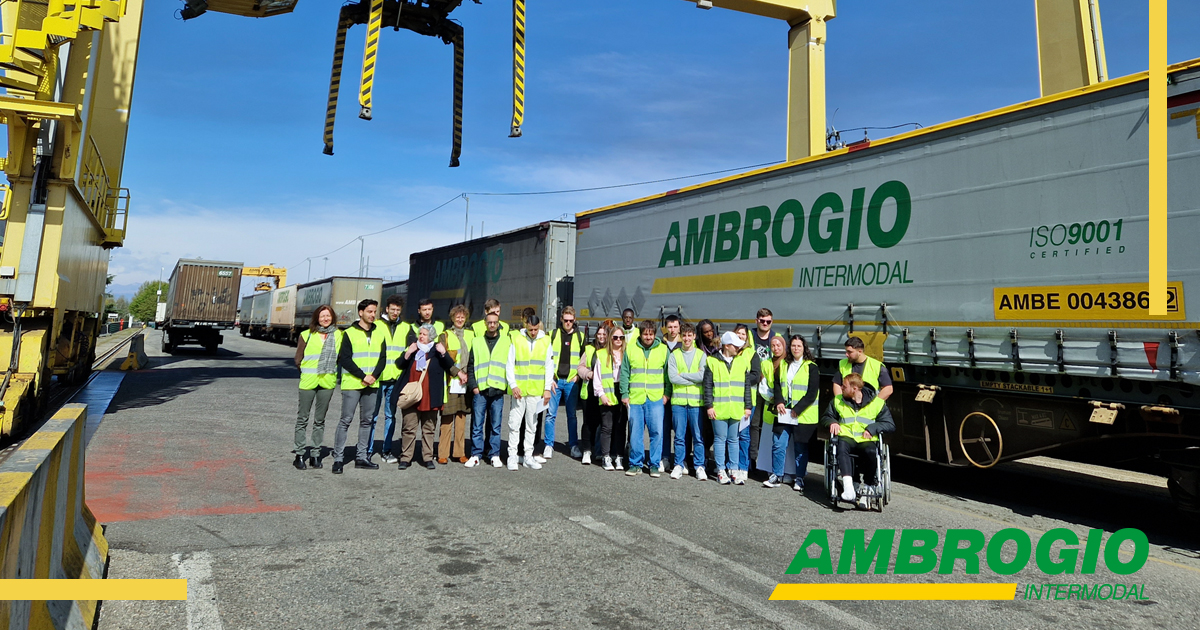 05-04-2023
STUDENT VISIT AT GALLARATE TERMINAL
–
Last week we had another pleasant student visit, this time to our terminal in Gallarate.
The students were not from nearby as is usually the case, but from France, where they are studying logistics at the University of Besançon-Vesoul. Accompanied by their professors, they were able to attend a presentation on combined transport, and then move outside to see some "action", both on the yard, to witness the preparation of trains with the handling of loading units, and in the warehouse, to see how transhipments are carried out.
With these visits, we hope to bring young people closer to the world of intermodal transport, which can offer many career opportunities and especially play an important role for a sustainable future.
Thank you for your visit!