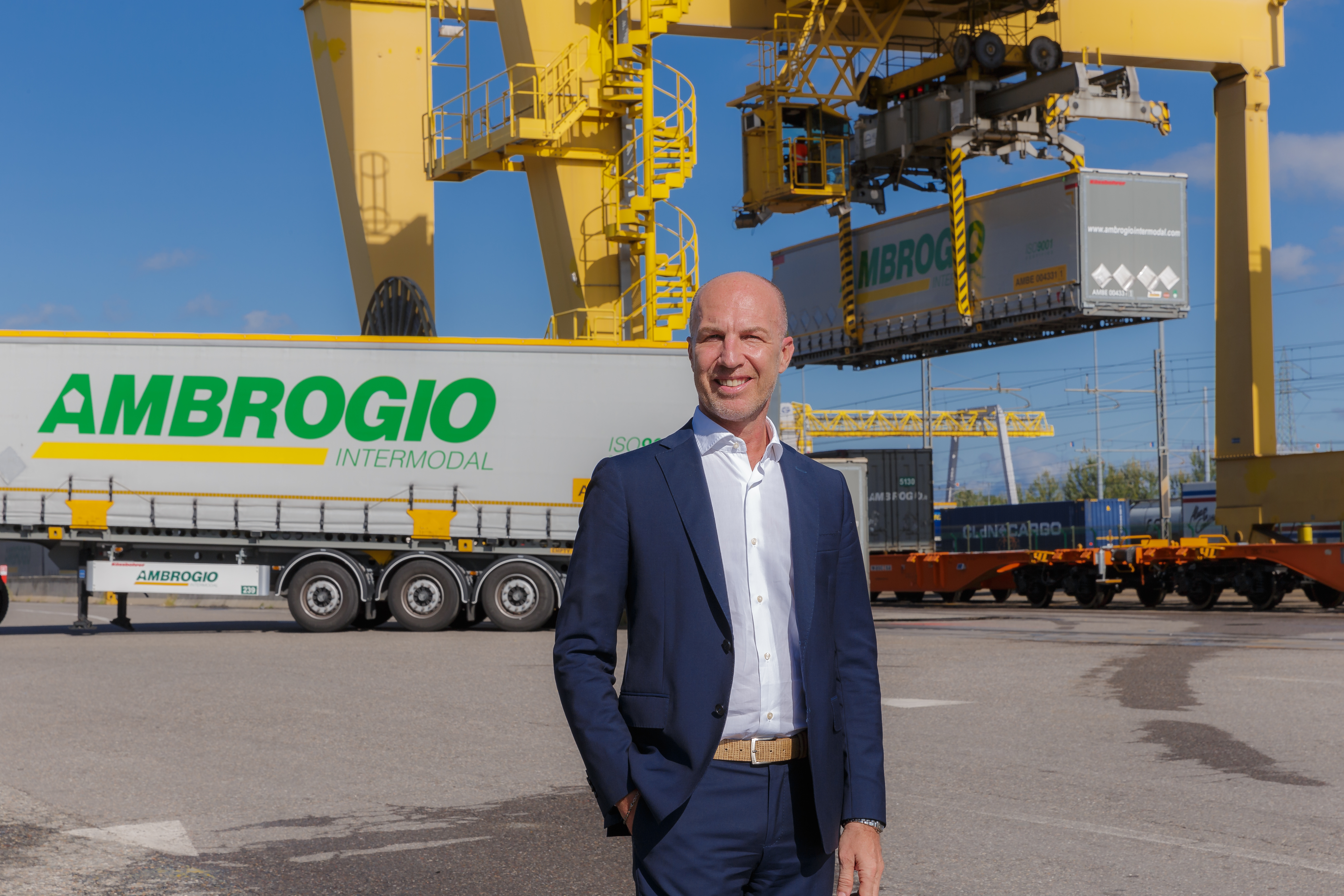 02-08-2021
PIERALBERTO VECCHI IS THE NEW CHIEF EXECUTIVE OFFICER OF AMBROGIO INTERMODAL
–
With more than 20 years of experience in the transport and logistics industry, Pieralberto Vecchi has held commercial and management positions in multinational companies, coordinating all company functions and working in highly competitive and result-oriented environments. Vecchi, who joins Ambrogio on 2 August, comes from DB Cargo Italia Services (DB Cargo Group) where he held the position of Managing Director since 2011.
Livio Ambrogio, President of Ambrogio Group, said: "Thanks to his in-depth knowledge of the sector, Pieralberto Vecchi will be able to accompany us towards the future challenges and opportunities that await our company, writing new chapters in a success story that has lasted for over 50 years. In the new phase we are entering, particular attention will be paid to listening to our customers and to the efficiency of our intermodal solutions".
In his role as CEO, Pieralberto Vecchi's priority will be to ensure that Ambrogio continues to consolidate its leadership in environmentally friendly freight transport in Europe, continuing the Group's growth path and strengthening the company's organisational structure.
ational structure of the company..