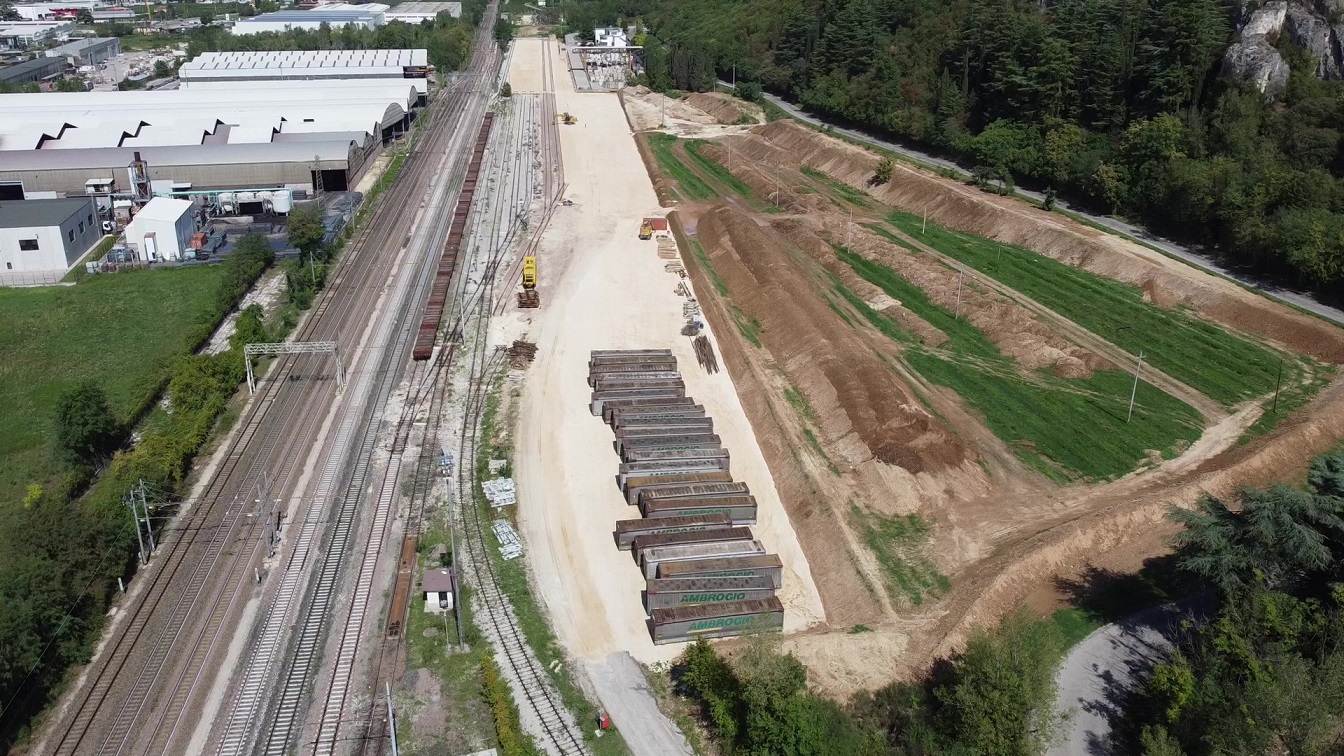 07-10-2022
DOMEGLIARA TERMINAL: CONSTRUCTION WORK CONTINUES AT FULL SPEED
–
Construction work of our new terminal in Domegliara (Verona, Italy) continues at full speed!
The completion of phase one of the project is approaching. We have finalized the first three rail tracks with a total length of 1500 meters, and worked on consolidating the ground of more than 30,000 m2 in view of the circulation of heavy vehicles. The first RTG gantry crane will be mounted soon and a brand new reach stacker will be relocated.
Intermodal operations are scheduled to begin later this year. We are looking forward to it!
Watch the video: link