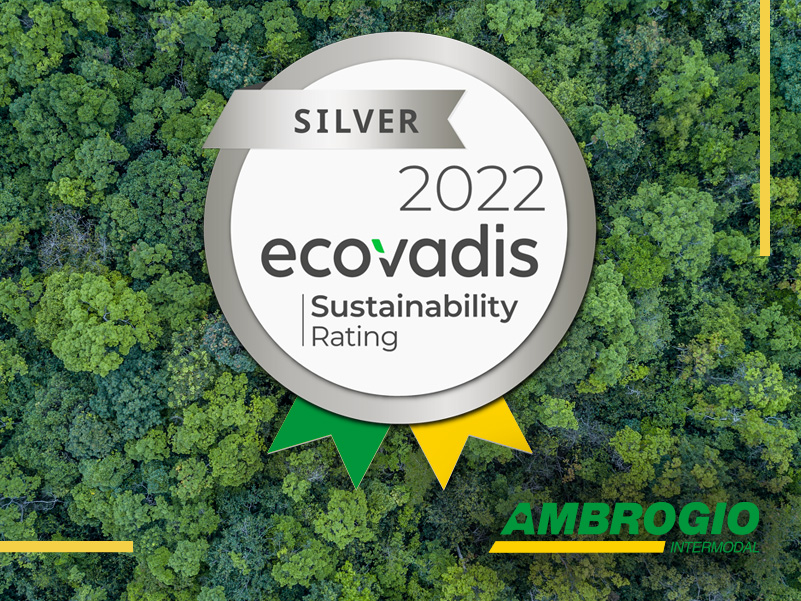 25-10-2022
AMBROGIO INTERMODAL HAS BEEN AWARDED THE ECOVADIS SILVER MEDAL
–
Our company was awarded a Silver Medal by the international sustainability rating platform EcoVadis, ranking into the top 25 percent of companies assessed in our industry in terms of sustainability performance. EcoVadis evaluates companies' environmental and social sustainability, focusing on four key areas: Environment, Labour & Human Rights, Ethics, and Sustainable Procurement.
Sustainability has been part of our DNA since our company was founded in 1969. Our commitment is not limited to our core business, which plays an important role in climate protection, but extends toward our customers and our employees.
We are glad of this achievement and look forward to continuing on a path of continuous improvement.
Certificate: download